Delivery time and delivery
The average delivery time is one to three days. Shop Paper sends everything from PostNL and is not responsible for any delay caused to the road. The delivery No rights can be derived.
Shipment
All orders are carefully packaged and delivered by PostNL. Yet it can happen that your order has been damaged during transport. In this case within 24 hours of receipt to contact us via info@winkelvanpapier.nl
Shipping Costs
Destination:
Belgium, Germany
0 – 5 kg = €9.25
Destination:
Austria, Denmark, France, Italy, Luxemburg, Spain, United Kingdom 
0 – 2 kg = €13.00
2 – 5 kg = €19.50
Destination:
Albania, Andorra, Bosnia and Herzegovina, Bulgaria, Croatia, Cyprus, Czech Republic, Estonia, Faroe Islands, Finland, Gibraltar, Greece, Greenland, Iceland, Hungary, Ireland, Latvia, Liechtenstein, Lithuania, Macedonia, Malta, Moldova, Montenegro, Norway, Poland, Portugal, Romania, San Marino, Sebria, Slovakia, Slovenia, Switzerland, Turkey, Ukraine, Vatican City
0 – 2 kg = €19.30
2 – 5 kg = €26.30
Destination:
Australia, Brazil, Canada, China, Curacao, Hong Kong, Israel, Japan, Morocco, New Zealand, Russia, Suriname, United States, South Africa
0 – 2 kg = € 24.30
2 – 5 kg = € 34.30
Return order 
It may be that the product does not meet your needs. In this case, you may return the product within 10 days. This must be in the original, undamaged packaging. The product itself must be unused and undamaged. When the product reaches us, the amount will be refunded as soon as possible to your account. Return costs are in this case for the consumer.
Return address
Winkel van Papier
Goudenregenstraat 3
3297 XD Puttershoek
Languages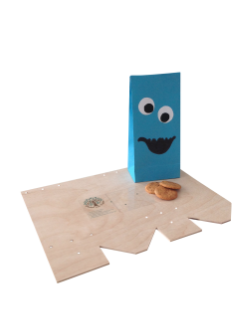 Shopping cart
No items in shopping cart.